Hey guys, welcome back to momlifeandlifestyle. Today I am going to talk about the KOFOL products I have received. Thank you so much for sending them. KOFOL is a range of ayurvedic products and all of them are recommended by doctors.
It has a complete range of immunity boosters and ayurvedic cough syrup and is suitable for the whole family as it has 100% Ayurvedic actives. For 74 years the Charak Pharma are the leader in this industry and their products are passed through a strict quality check and are also exported to more than 35 countries.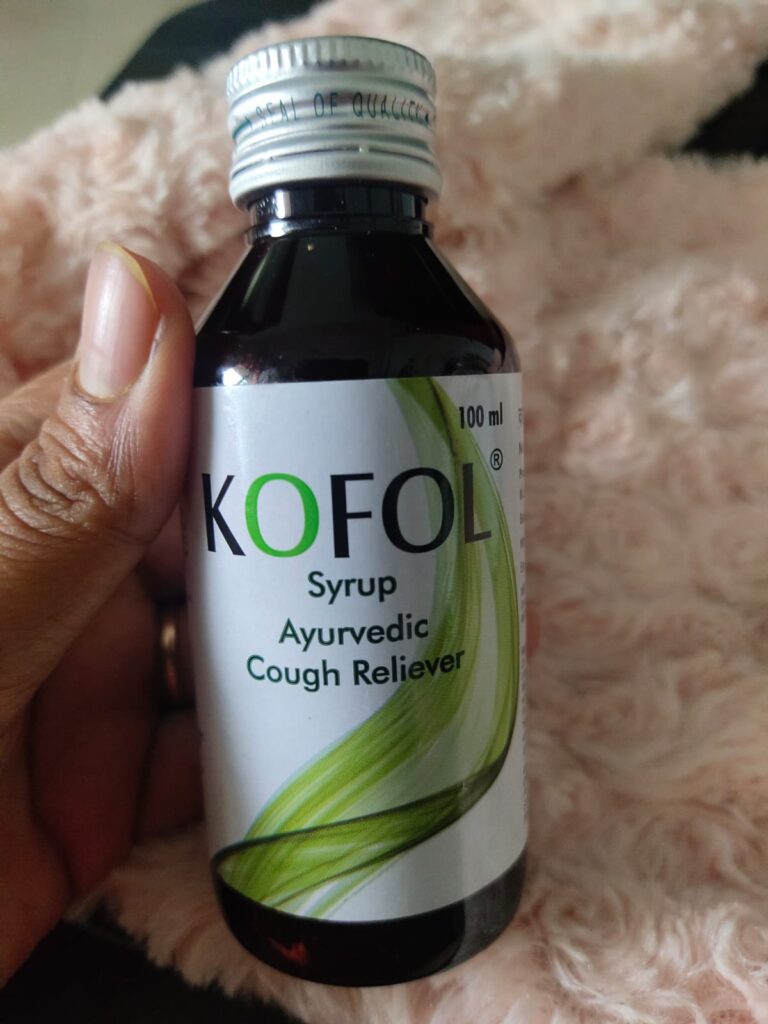 I was more excited to try out this. As it is monsoon season and we are bound to catch a cold that accumulates cough. This ayurvedic cough reliever is non-alcoholic and non-drowsy. The best thing is this cough syrup works for both, dry and wet coughs.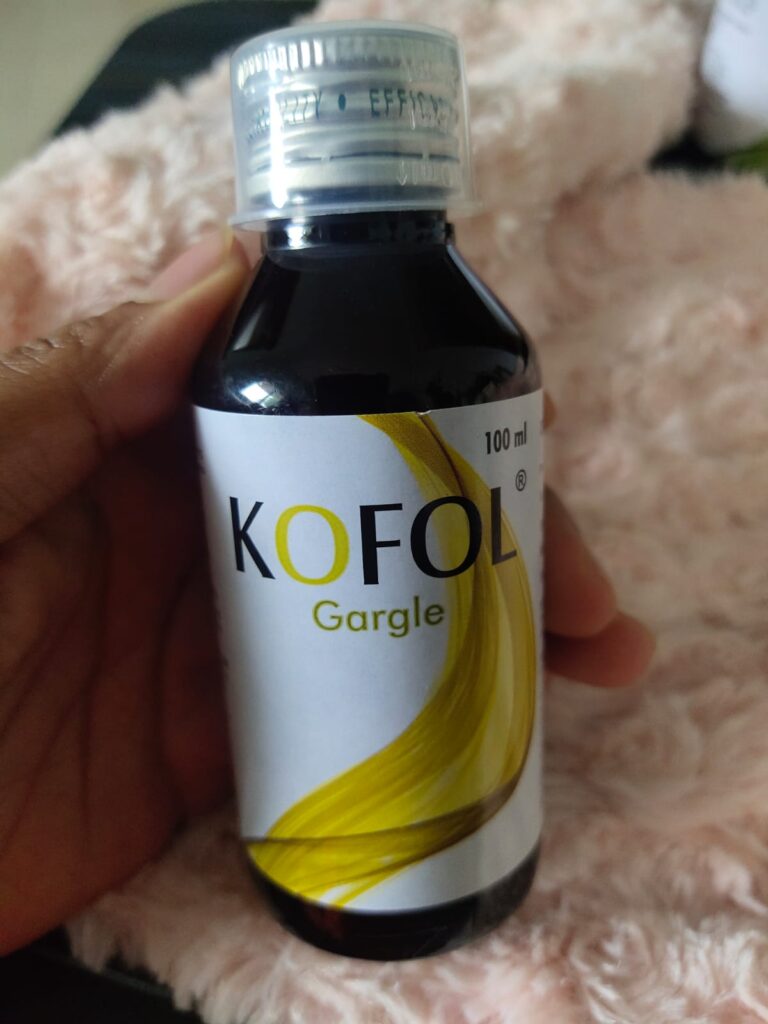 After using it a couple of times, I felt so refreshed. It has this amazing mint flavor. KOFOL gargle is made with powerful ayurvedic herbs which would help in keeping germs at bay! It prevents harmful toxins and would prevent throat infection. It is ready to use, it leaves no bitter taste after using it.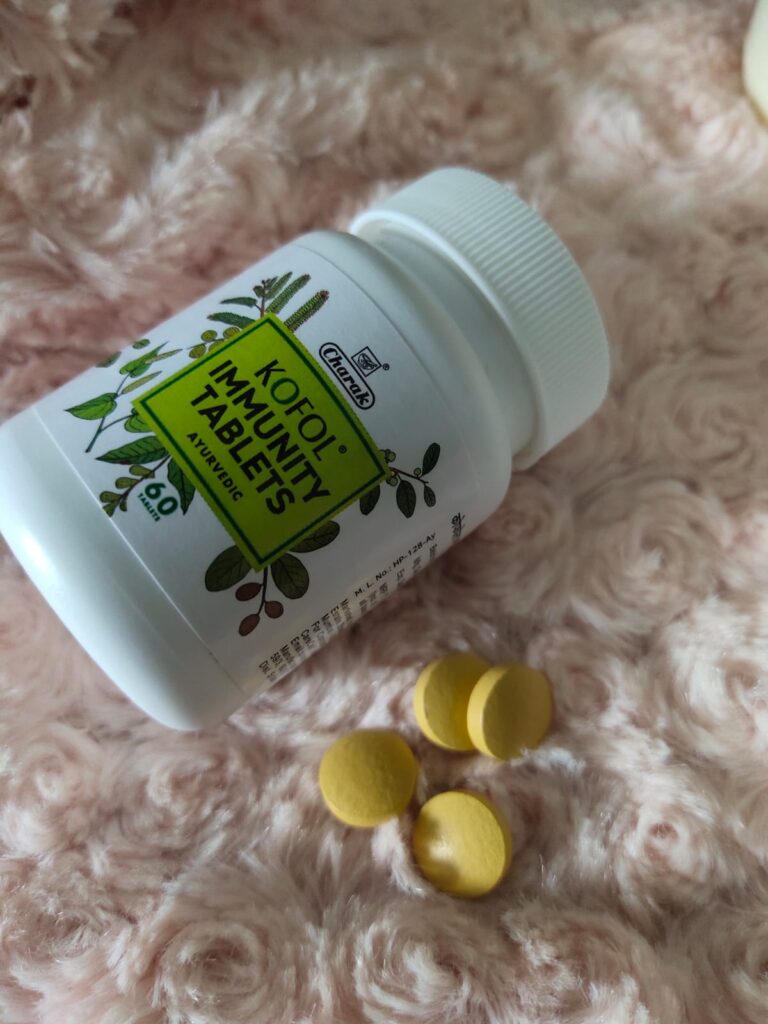 It is a power pack immunity which has 8 ayurvedic herbs and these immunity tablets are also clinically proven increase strength and build immunity and so it is safe to use. Along with this it also improves respiratory health. This would be 1 product that I would re-purchase.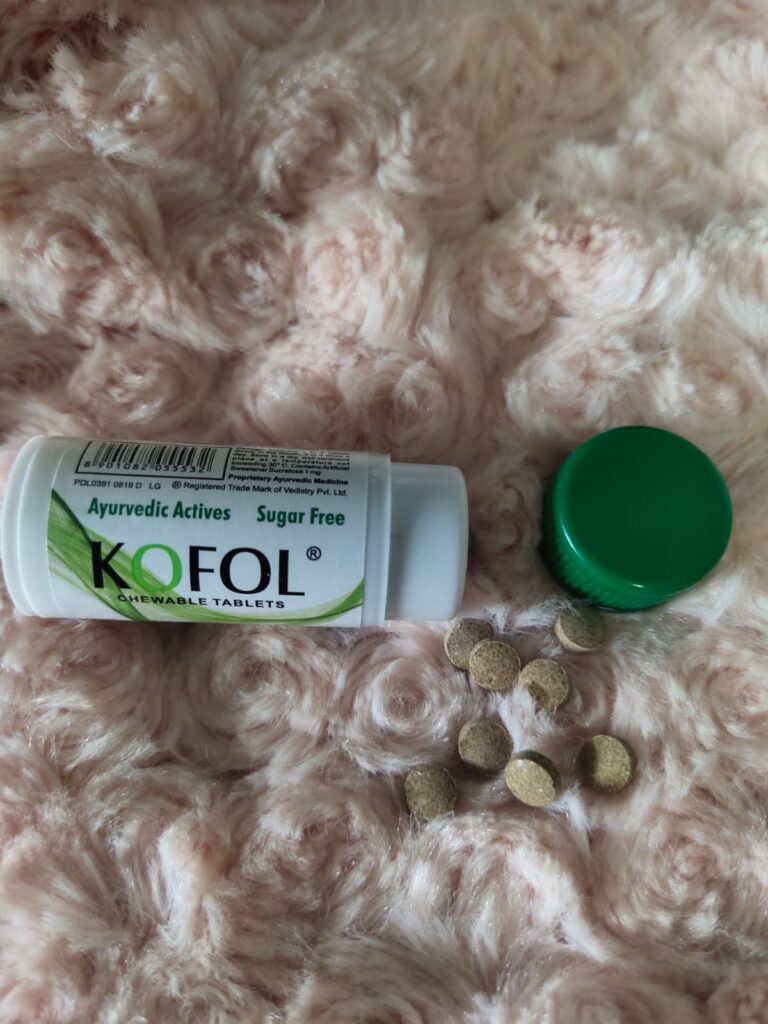 First things first, I loved the packaging. It comes in this tiny container. It is one of the best chewable tablets I have taken. Loved the fresh mint taste I get when I take it. it helps in relaxing the sore throat and also refreshed breath. It is a sugar-free chewable tablet.
Overall, loved these products! One thing that has got my attention is its ayurvedic properties and its many years in the making. Power-packed with natural herbs that add to the overall immunity is one big yes! Follow them on Instagram: @vedistryindia @charakpharms
Strongly recommend these if you want something natural along with the power of natural herbs for you or your family.
Also do check my other blog posts,