Writing has always been my stress-free zone for a long time. I have been blogging at Momlifeandlifestyle.com for a year now. And this past year has given me so much confidence and courage to put up my writings in public.
I, a mother of two toddlers find myself occupied that I sometimes feel lost in motherhood. I am sure it is not just me but every mother out there. If you did follow me often, then you must have known that I talk a lot about me-time and self-care.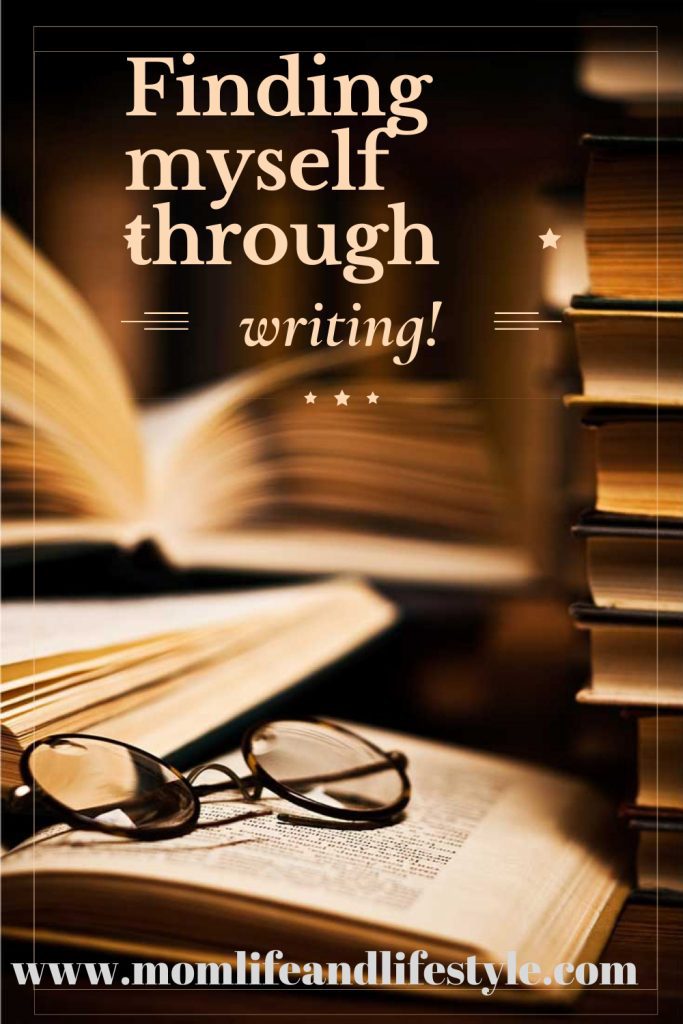 Finding myself through writing:
As I said, it is always been my escape space from the world! Writing and reading take me to a different world that only I will be and surrounded by things that I love (of course, apart from family and kids) they are an internal part of a MOM!
Me time (writing and self-care):
I always talk about my time being writing and reading. I tend to go into another world when I am in my comfort zone. Writing and reading are like therapeutic drag me away from all the stress or rather just everyday chaos.
Writing about Parenting and Motherhood has made me a better person understanding the fact that no parent is perfect and we should not try to be perfect. This has come to me as a reality check as I was that kind of mother who wants everything to be done right and nothing can go wrong.
But surprisingly, after my second child, things changed and I kind of happened to let things go (for good), and writing about my journey made me realize that imperfection is a real thing! I have found myself in this imperfect world and as an imperfect mother.
Finding myself through reading:
Well as a book lover even you would agree with me that we would time travel into another world while with books. Completely involving ourselves with the characters and the story. And I am no different. I happen to be in another trans.
I have read a couple of books on motherhood and man, what a raw moment they share. My most favorite is the love stories and they are my happy place.
Whenever I feel lost, I know where to find myself. I know where I would be found while lost in this world's crazy thing. I am so sure, that I would find myself with writing and reading if I happen to lose myself!
Happy writing to you all!
This blog post is a part of #FindingYourself blog challenge hosted by Ruchie and Rakhi
And is sponsored by Anveya