As a mother of two, I was in my happy bubble with my bubbles, but one thing that I was most concerned about my self was losing my hair. Post-delivery I had a tremendous amount of hair fall. I tried out different oils, shampoos, and other home remedies. But nothing seemed to work!! One of my friends suggested and told the Benefits of Onion oil for hair.
Being worried about my hair I started to research it and by the amount of information I have gathered, is safe to say that Onion is way more than a kitchen staple. As we all know, Indian cooking is not possible without Onion at-least in 1 dish. But tears often overtake the benefits of Onion. Here in this blog post, let us get into more health and beauty benefits of Onion oil.
Know how Onion has those good things for you:
Onions are known to have antiseptic properties which would be helpful to fight acne and it is anti-bacterial and anti-inflammatory. It would heal wounds and reduce cough.
As we all know, the Onion helps in controlling blood sugar, boosts the immune system, also helps to fight infections, and helps with digestive problems.

Onions have Vitamins A, C, E, and B- complex. They are rich in sulfur.

Due to the presence of "quercetin" which is a plant pigment, it would protect us against those harmful UV rays and free radicals thus, resulting in brighten up the complexion.
Let us get into the Benefits of Onion Oil for Hair, Skin, and Health:
Skin Benefits of Onion oil:
Treats acne

Reduces Pigmentation

Makes skin soft

Nourishes skin

Natural Exfoliator

Reduces Dark Spots
Hair Benefits of Onion oil:
Reduces Grey hair

Promotes hair growth and stops hair fall

Reduces hair thinning

Increases volume

Restore nutrients

Nourishes hair follicles
Health Benefits of Onion oil:
Improves eye health

Relieves earache

Promotes healthy digestion

Heart health issues

Maintains good bone health

Improves sleep.
The first brand of Onion oil that I used was The Luxuzra Sciences Organic Onion oil. This was sent to me as a Bloggers Mail. Since it was my first, I was all excited to use it. Here is my honest review as on my Instagram @Momlifeandlifestyle.
So I review this Onion oil on my @Momlifeandlifestyle after a month's use and I did find a tremendous change in my hair structure. Before my hair was very dry and damaged with a lot of hair fall issues post-pregnancy. Guys, I tell you these post-pregnancy hair falls are serious…
I thank @stylecrazebeauty for sending me such an amazing box specially curated for me and sending me products to target my problematic issues. This particular oil, I was very excited to use. I took my time to review this as I was curious.
And here I am to give you my honest opinion about The Luxuzra Organic Onion Oil. Usually, the onion oil promotes hair growth and stops hair fall. But after using this I also found my dandruff problem to reduce. This amazing oil has a blend of 14 natural essential oils which is even more exciting.
Onion oil, Argan oil, Hibiscus oil, Bhringraj oil, Sesame oil, Jojoba oil, Olive oil, Sweet Almond oil, Coconut oil, Castor oil, Amla, Neem oil, Tea Tree oil ana Cedarwood oil.
I am in love with this amazing product. Highly recommend this for dry and damaged hair.
Usage of Onion oil for Hair growth:
Peel and cut Onion and make it a paste, strain it with a cloth to make it just juice (which would be easy to remove from hair) apply that juice to hair from scalp till roots. Wash it off after 1 hour.

Peel and cut Onions add them to water and bring it to boil, a strain that water and let it cool down, then wash hair with that Onion infused water.

Take the Onion oil and dilute it with Olive oil and apply it to your hair and wash it off after half an hour or an hour.

Peel and cut Onion and make it a paste, strain it with a cloth to make it just juice (which would be easy to remove from hair) and add fresh Aloe Vera gel and mix, apply that juice to hair from scalp till roots. Wash it off after 1 hour.
Hope you find this helpful. The above tips were really helpful for me to regain lost hair due to post-pregnancy issues.
This blog post is part of the blog challenge 'Blogaberry Dazzle' hosted by Cindy D'Silva and Noor Anand Chawla, and generously SPONSORED BY Bugshield Clothing – Enjoy Outdoors More!
Also, you would like to check out my other blogs about Benefits of Aloe Vera for hair
and 7 things wish I knew before I became a Parent
also, Happiness, you come to me, I shall wait A journey that makes you happy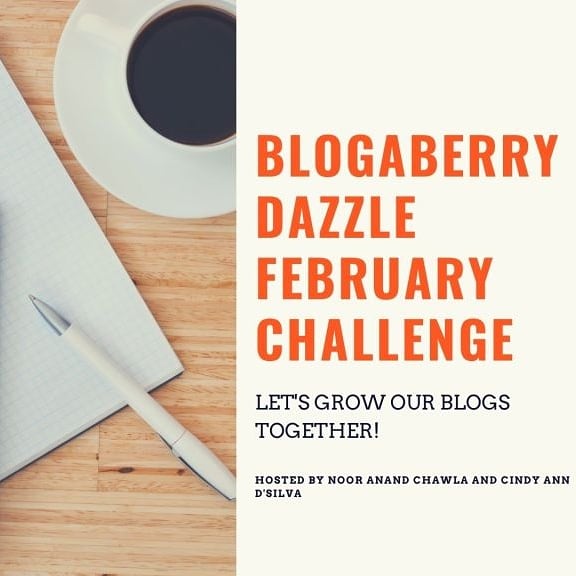 So what are you waiting for… Let the hair game going onn!!