Life has so many un-called events that we don't ask for. We sometimes give up and follow what comes our way and sometimes we would be happy with what life has given us. Read more Passion that keeps you going.
This is a short blog about a passionate girl's story who loves to write and read as it's a mandatory everyday to-do thing for her.
A girl, Veena, who was doing her Journalism Master and so have the zeal to write. Write about everything that crosses her mind. Busy with her overflowing thoughts her days went. Books were something she was always found with. The writing was her passion and wants to make it her career.
One fine day, there was a marriage proposal which her parents got for her. She was fine with it. She liked the groom and vice versa. And she had her dream wedding. As Veena was very passionate about writing. She searched for a job in content writing.
Veena was a fun-loving girl and at work, she has good connections with all. She was pregnant and so was busy with the Motherhood duties later on. she missed her work so much despite being involved in motherly duties she could manage some time off of kids to catch up on writing.
5 years just went by with not much writing in her life. This was the time she realized how much she is passionate about writing. Veena went on to take some classes that would help her enhance and rush up to her writing skills.
This is where it all began again! Her passion for writing is back on track. She as a mother has her duties and responsibilities to fulfill. Parenting is tough! Veena took her passion seriously as well. Planning her day well in advance made things a little easy for her.
Feeling the need to have a passion that will keep her going. Her goal for her career was to make herself established in her chosen field.
Sometimes writing can be so relaxing! For someone, it is like therapy. Like Veena, like me, it's a source to be happy. A reason to look forward every day! This is a story of a passionate girl like Veena, like me, and like any other girl.
You may also like: Women's day with Single Mother's, 5 ways to re-connect to yourself after becoming a Mother, A journey that makes you happy,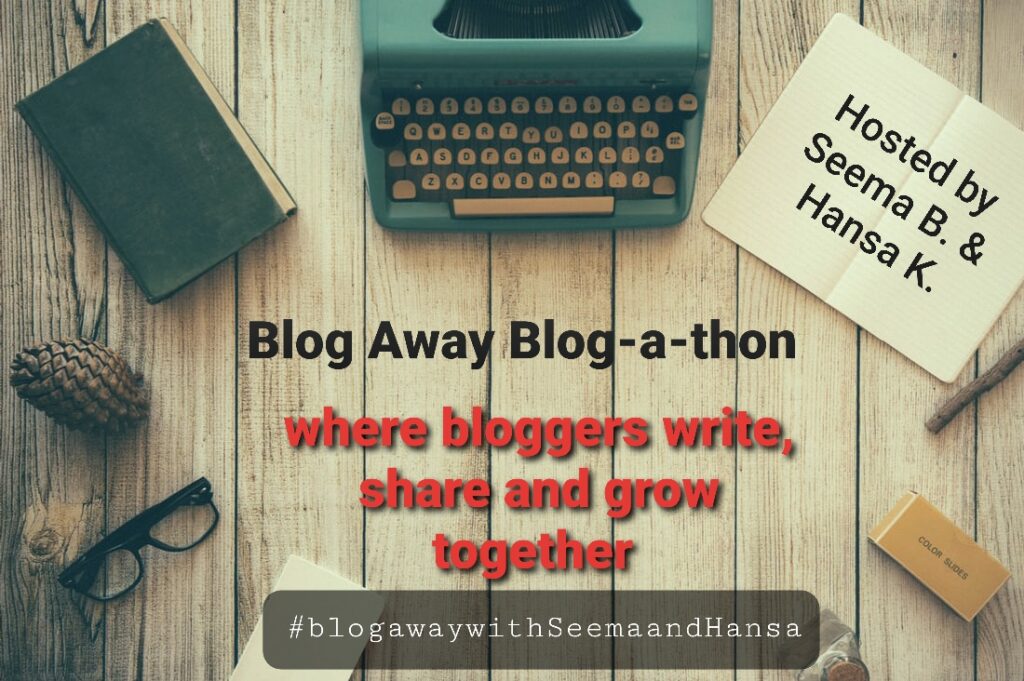 This blog post is a part of Blog away Blog-a-thon. Hosted by Seema and Hansa
This post is a part of CauseAChatter of BlogChatter
Copyright Sadvika Kylash

This article is the property of the author Sadvika Kylash (momlifeandlifestyle.com). Any unauthorized use or duplication of this material without express and written permission from this site's author is strictly prohibited