About the book
This story, Written in the Stars takes place when a cute curly hair girl named Sitara was so obsessed with promotion and she tries all possible ways to get there. Despite giving her best somehow it would get a low review when she tries to bring it up with bosses. Read to know more, WRITTEN IN THE STARTS – Book review
Desperate for a promotion she even decides to schedule meetings and even pitching ideas based on the astrology of her marketing head Abhimanyu. Written in the Starts in completely based on how she tries to trick the bosses.
How did she manage to fix meetings based on a horoscope? Did this impact her friendship with her colleagues? Was she taking an advantage of someone's believes? Was it all worth a promotion? Is meeting a person Written in the Starts? Check out my take on this book.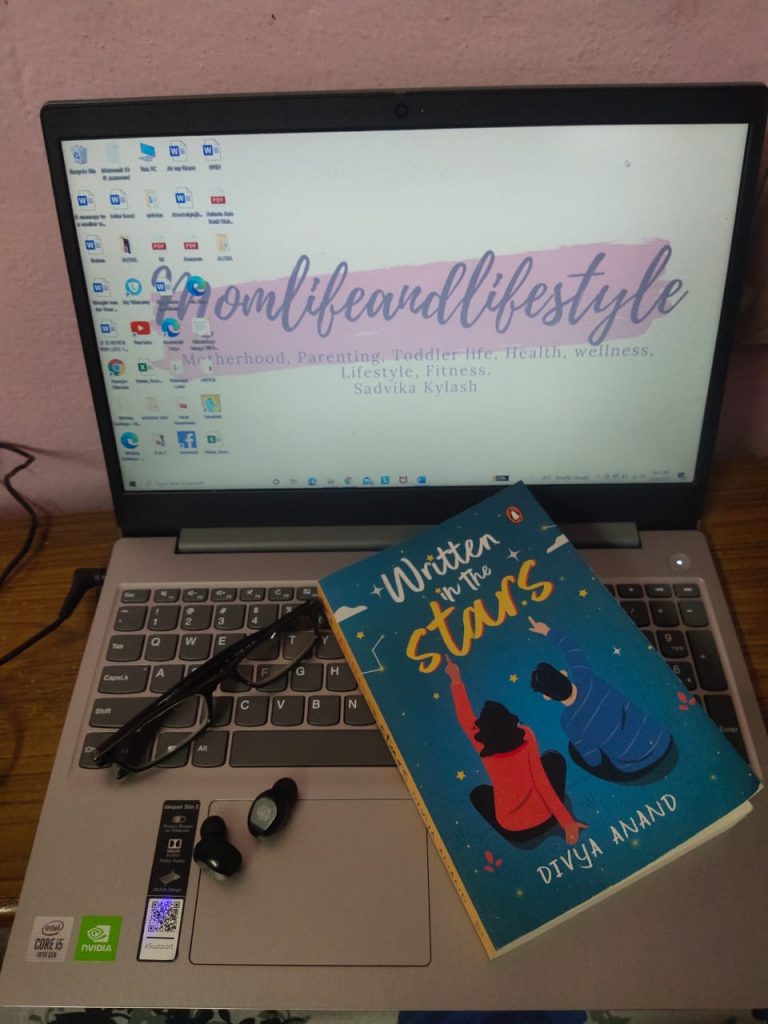 What I felt: WRITTEN IN THE STARTS – Book review
The story takes place in Bangalore and starts with its famous Bangalore traffic and her love for trivia. Being late for trivia and fun hurdles she faces just to enter the club. Her entry was the fun part of this book. I must say that it is hilarious and yet a reality of how we can be so messy sometimes.
Her first encounter with her future crush Abhimanyu was out of the blue and I couldn't imagine having an encounter like that. Imagine you meet a person whom you think is a complete d*ck and he ends up being your boss and his approval is needed for your promotion and all this process makes you fall for him…? Sounds crazy, right…!
Glam being a startup, many new ideas were taken up after serious discussions and evaluations and so Sitara needed a solid plan of her idea to get it implement. As she came to know that Abhimanyu was obsessed with Horoscope and he schedules and plans his important meeting accordingly, she started staking his horoscope.
In this process to get approval and promotion she did hurt her friends' feelings who were not aware of her scheduling meetings as per horoscope. Dhruv, a very manipulative colleague tries his best to put off Sitara's launch plan.
Despite the office madness, Abhi and Sitara became close when he offers a ride to her sister's house and how her niece invites him over to be her friend. After a typical Indian family gathering and listening to counters, he offers to rescue Sitara from her family. And their friendship started.
In the process of getting a promotion she fells in love with Abhimanyu and so does he. And after so many meetings when she finally gets things right and all set for promotion but something happens that would make all the efforts go in vain.
Sitara learns the hard way of not letting one thing take overall and people do matter in life. Reading Written in the Stars was a roller coaster ride for me and I could connect myself with all the reality of life and sometimes we can get so greedy but should have control over how we take things.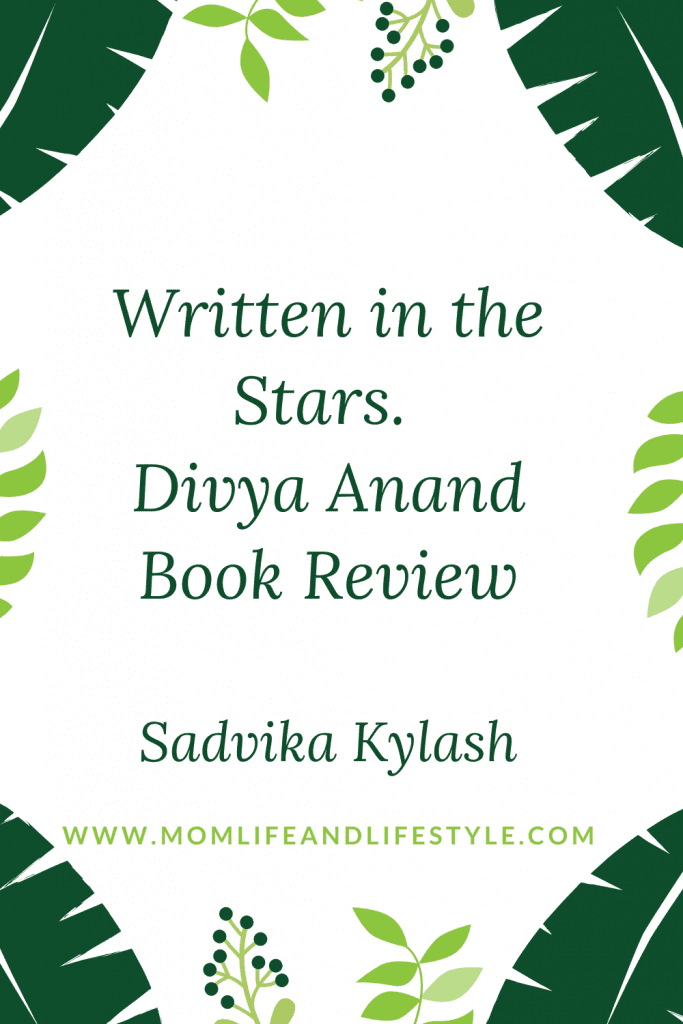 Rating for Written in the Stars: WRITTEN IN THE STARTS – Book review
4/5**
About the author:
Divya Anand, a product manager by profession and an author by passion. All her creativeness is seen in her books. She won a Gourmand World Cookbook Award for her first book, Dare Eat That. I Hate my Curly Hair is another popular children's picture book.
You can get your copy of this amazing book from Amazon.
Language: English
Genre: Fiction
Available in Kindle Edition and Paperback.
I'm taking my blog to the next level with BlogChatter's My Friend Alexa
My Friend Alexa campaign posts,
Little things matter for a happy life.
Ensure that you are stronger inside out
Copyright Sadvika Kylash
This article is the property of the author Sadvika Kylash (momlifeandlifestyle.com). Any unauthorized use or duplication of this material without express and written permission from this site's author is strictly prohibited