As parents do you ever feel that your kid is not as active as should be? Or not showing much interest in doing any activity? Be it any activity in school or dance or even to play, your kid doesn't play or says no to play? Read along, Laziness, and lack of motivation in kids.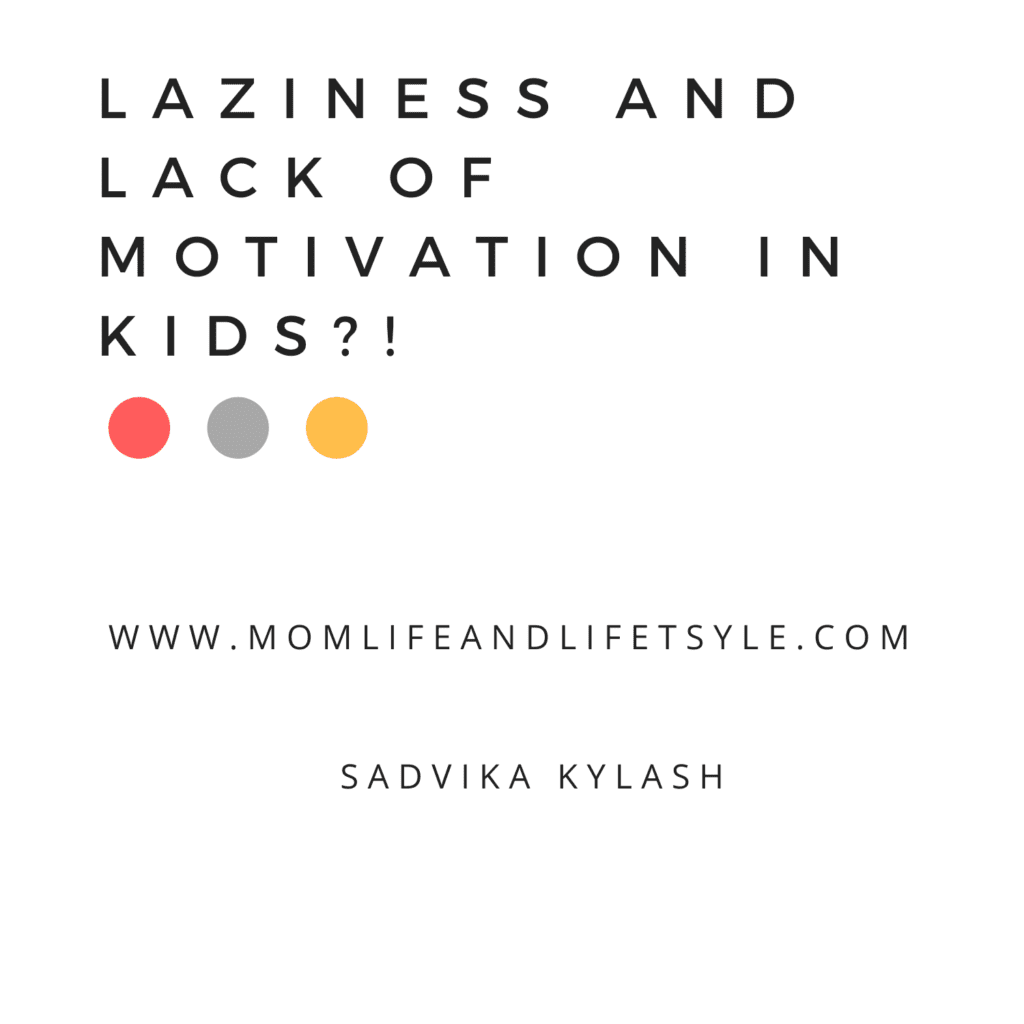 Well, we as adults too find it difficult to get motivated sometimes and we know it's hard to find or get motivated to do a particular work. It's the same with kids. It is not an easy task to get kids motivated to get things done, while they always find excuses to avoid doing things.
Here are few tips that can help you get them motivated:
Being anxious won't work:
Sometimes they don't want to do few things and that completely fine. When you react to every small thing that says no to, you would be someone that would make them say 'no' more.
Stories about your childhood:
Telling stories about your childhood would make a great impact on kids. Telling them how you used to do something new and what encouraged you to do so. How did everyone react and what made you do that new thing?
Don't force on a particular activity:
Forcing kids to take up a particular activity or a hobby is not a good idea. Leaving options to them and let them pick what they want to learn would make them more interested to do it every day.
Stop and check if you are forcing your kid to do something that they don't want to do that particular activity? When your child shows interest or tells what they are interested in, give that a shot! This would motivate them and get on with that activity regularly.
A different way for motivation:
Finding different ways to keep kids motivated is a hard task. They are kids, with less concentration span and apart from finding ways, we have to make it easy for kids to get motivated on their own. Because being self-motivating works wonders than doing work with someone's force.
Have competition among siblings:
This works for me; I have two daughters and they both equally take part in the house chores. One at a time though, we set turns for each of them. Making beds is their most favorite thing. It all started as a competition and ended up being a habit.
This post is a part of BlogChattera2z challenge and CauseAChatter powered by BlogChatter
If you wish to read my other a2z blog posts:
A: Appetite Ups and Downs for Toddlers.
B: Because, I don't take any crap I am a Mean Mom and proud of it.
C: Cook new food and Tips to make your child eat.
D: Dear Mommy. A letter from a child.
E: Easy DIY face pack for moms, to the rescue.
F: Five favorite self-care things that I do.
G: Guide for new moms on multi-tasking.
H: Happy mom makes happy kids.
I: I am a better mom for two than one.
J: Just not me-time, we sometimes need help too.
Copyright Sadvika Kylash
This article is the property of the author Sadvika Kylash (momlifeandlifestyle.com). Any unauthorized use or duplication of this material without express and written permission from this site's author is strictly prohibited