Motherhood is a long, alone, and exhausting journey! We don't pay much attention to our tiredness or sometimes our health too. Read along, Knock that dullness out. Few tips and ideas of skincare that would make your dullness knocked out!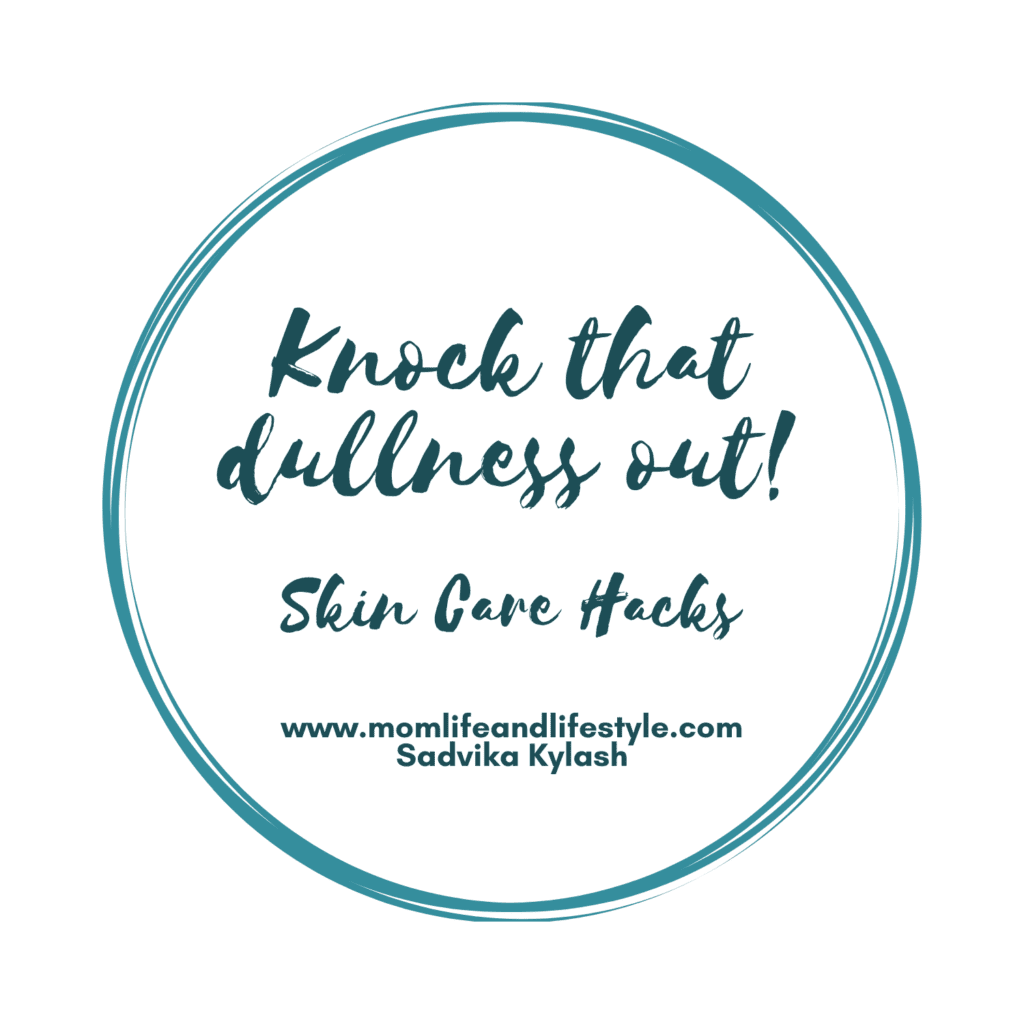 As in my previous post, Happy mom makes happy kids, I have talked about taking care of yourself would make you give more to your kids. I have few ideas that worked for me and I hope that they would help you too.
Few ideas to knock that dullness out for skincare:
A quick and easy face pack. We (moms) look for quick and easy skincare tips and what is better than a face pack?!
A sheet mask. Yes, it's 100/- for 1 use, I find it on the expensive side. But feels very refreshed with all the goodness of oil gets into my skin.
Tomato! Cleanse, cleanse, and cleanse. Amazing cleansed skin from our kitchen.
Turmeric, Besan: I have mentioned this in my Easy DIY face packs for moms, to the rescue. Do check the blog post.
A relaxing foot spa: Now, I am not talking about the time and money taken 'spa' but a bathroom foot spa. Working on foot and seeing the final freshly don't feet and nails. Is just another level of happiness.
Coffee, sugar scrub: The goodness of coffee with the sweetness of sugars is all that you need to revive that dullness out! Acts like an amazing scrub. Adding few drops of coconut oil to it leaves your skin completely soft and moisturized.
Multani mitti: This is my absolute favorite of all. Best for oily skin. Extracts the excess amount of oil and dirt from the skin, leaving it fresh and glowing.
Being a mom, we might not have a proper skincare routine. Even I don't have one. I just try to apply the following whenever I have time. Mostly after kids sleep. Well, that's the only time I could have a couple of hours together, without any disturbance.
This Blog Post is a part of the BlogChattera2z challenge hosted by BlogChatter.
if you wish to read my other a2z posts:
A: Appetite Ups and Downs for Toddlers.
B: Because, I don't take any crap I am a Mean Mom and proud of it.
C: Cook new food and Tips to make your child eat.
D: Dear Mommy. A letter from a child.
E: Easy DIY face pack for moms, to the rescue.
F: Five favorite self-care things that I do.
G: Guide for new moms on multi-tasking.
H: Happy mom makes happy kids.
I: I am a better mom for two than one.
J: Just not me-time, we sometimes need help too.
Copyright Sadvika Kylash
This article is the property of the author Sadvika Kylash (momlifeandlifestyle.com). Any unauthorized use or duplication of this material without express and written permission from this site's author is strictly prohibited